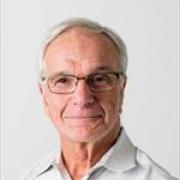 Elliott Vichinsky, MD
SUMMARY OF INTERESTS:
Protecting and advancing the health and well-being of children through clinical care, teaching, and research; hematology; hemoglobin, hemoglobin disorders; designing and leading clinical research studies; understanding the pathophysiology of hemoglobinopathies; comprehensive clinical care; evaluating therapeutic interventions to improve disease outcomes; expanding patient access to quality healthcare; improving patient quality of life; health equity; establishing, improving, and expanding networks of care for hemoglobinopathy patients; designing and leading collaborative multi-center trials; forming and leading regional, national, and international collaborative research networks; implementation studies; data collection; registry and surveillance systems for hemoglobinopathies; expanding enrollment in clinical trials; accelerating the pace of clinical research; writing, editing, and reviewing grant applications, abstracts, peer-reviewed manuscripts, chapters, and books; publishing research findings; presenting research findings to diverse audiences; developing, updating, publishing, and teaching standards of care guidelines for optimal management of hemoglobinopathy patients; training and expanding the healthcare workforce knowledgeable in the standard of care treatments; developing and teaching academic curricula; junior and mid-career faculty career development; recruiting and mentoring under-represented faculty in medicine and science; diversity in medicine and research; mentoring others to become leading independent clinician scientists equipped to advance the field; sickle cell disease; sickle cell anemia; sickle cell trait; pain management; acute chest syndrome; avascular necrosis; bone disease; organ failure; priapism; pulmonary hypertension; hemolysis; alloimmunization; iron dysregulation; brain iron; chelation therapy, neurodegeneration; NBIA; PKAN; thalassemia syndromes; alpha thalassemia major; fetal hemoglobin; in utero transfusion, intrauterine stem cell transplantation; Bart's fetalis syndrome; stroke; transcranial doppler; TCD screening; prenatal and newborn screening; genetic counseling; BMT; gene and stem cell therapy; red blood cell biology; laboratory medicine; pheresis medicine; transfusion medicine; global medicine; political advocacy to improve healthcare policy; collaborating with community advisory boards and involving them as part of the research team to ensure our research activities are guided by the needs and concerns of people affected.
I am an endowed physician and professor in residence at the University of California San Francisco Benioff Children's Hospital in Oakland, California. For nearly 40 years I have been on forefront of research into better treatments and potential cures for hemoglobinopathies. My directorship of the largest and most comprehensive program for individuals with sickle cell disease and their families in the western United States began in 1978. Renamed the UCSF Sickle Cell Center of Excellence and rebuilt stronger, my center continues its mission to improve clinical outcomes and quality of life for individuals living with sickle cell and their families across the lifespan.
I direct the Hemoglobinopathy Reference Laboratory for the State of California at UCSF Benioff Children's Hospital Oakland, which has been a national resource to aid in the diagnosis of clinically relevant hemoglobinopathies since 1973 (the laboratory has been a vital component of the state's newborn screening follow-up program, evaluating clinically relevant hemoglobin variants, providing confirmatory testing on all newborns in California with presumptive sickle cell disease, beta thalassemia or HbH disease, and assisting NBS programs across the country.
Throughout my career I have developed successful teams that bring basic and clinical investigators together in partnership with the biomedical and pharmaceutical industry to develop and evaluate new treatments for hemoglobinopathies. I was lead investigator of the safety and efficacy of several important therapies for sickle cell disease, such as arginine, mitapivat, and other promising drug trials. I was the senior/principal author of the drug trials of voxelotor and glutamine and played a pivotal role securing their FDA-approval.
In addition to leading the development of novel therapeutics, I serve as PI or Co-PI on several key evidence-based clinical research networks, such as the American Society of Hematology's Research Collaborative (as the Western States Sickle Cell Disease Clinical Trials Network); the NHLBI's SC-Links study (Linking the Sickle Cell Community, Providers and Systems to Improve Sickle Cell Disease Care (SCDIC); the NHLBI's REDS-IV-P study (Recipient Epidemiology and Donor Evaluation Study-IV-Pediatric, Domestic Hubs); the Network for California Sickle Cell Care and HRSA's Pacific Sickle Cell Regional Collaboration, which aims to reduce morbidity and mortality by improving the quality of coordinated and comprehensive services to individuals with sickle cell disease and their families. These networks link together researchers, clinicians, and communities affected by sickle cell disease to guide evidence-based treatment and improve patient care.
I am commitment to fostering the next generation of translational and clinical scientists and guide the academic development of my colleagues through participation in programs like the American Society of Pediatric Hematology Oncology's Mid-Career Mentoring Program, the Doris Duke Charitable Foundation's Clinical Research Mentorship Program, and the NIH's Mentored Research Scientist Career Development Program (K series). I have supported young students from disadvantaged backgrounds explore potential career opportunities in healthcare and science through my involvement in the UCSF Summer Student Program.
I am a passionate advocate to improve healthcare policies for people living with sickle cell disease. Over the years I have provided scientific insight and medical expertise to legislators and health care policy makers at the regional, state, and federal levels of government, including my work with California Congresswoman Barbara Lee, State Superintendent of Public Instruction Tony Thurmond, California Assemblymember Mike Gibson, the California State Health Subcommittee, and multiple mayoral leaders of the City of Oakland, California to improve and increase access to comprehensive care for Californians living with sickle cell disease.